Languages are an important part of our culture and crucial if we want to make contact with other people. But many people are afraid of learning a new language. We'll show you why it's worth learning a new language!
Why should I learn a language?

There are many reasons to learn a language. Maybe you want to travel to another country and be able to understand the locals. Or maybe you just want to exercise your brain and learn something new. Learning languages is also a great way to improve yourself and learn new skills.
Whatever your reason, it's never too late to learn a new language. There are so many ways to learn languages that there is something for everyone. You can learn online, read books or even take language courses. The world of languages is endless and there is always something new to discover.
What are the best ways to learn a language?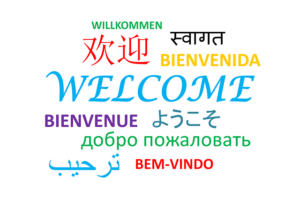 There are many different ways to learn a language. However, the best method depends on the learner's individual needs and goals. Some language learners prefer lessons in a language school, while others prefer self-study. Here are some of the most popular methods for learning a new language:
1. Courses in a language school: this is the classic method of language learning and has the advantage of learning in a structured environment and being taught by professional teachers. The disadvantages are that it is often expensive and you only learn in school, which means you don't have the chance to use the language in practice.
2. Online courses: This is a good alternative to language schools as it is usually cheaper and you have the flexibility to take the courses from anywhere. The disadvantages, however, are that you don't always have the chance to speak directly with a native speaker and that some courses are not as well structured as those in a language school.
3. Self-study: This is the cheapest and most flexible method of language learning, as you don't have to take courses and you learn everything on your own. The disadvantage, however, is that it is more difficult to learn without help and it is easy to become demotivated if you do not practise regularly.
4. Exchange programmes: This is a good method for people who like to travel and meet new people. You exchange with native speakers and have the opportunity to practice the language in real life. The disadvantage, however, is that you often spend a lot of time travelling instead of learning.
5. Native conversation: This is a good method for people who like to speak and want to learn someone else's native language. You meet with native speakers to talk and have the opportunity to practise a lot. The downside, however, is that it can be difficult to find regular contacts, especially if you live in a country where the language you want to learn is not spoken.
Which languages should I learn?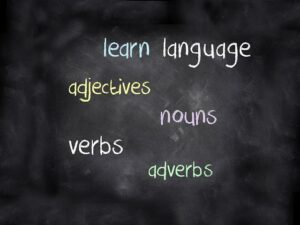 When you decide to learn a new language, the question arises as to which language you should learn. Choosing the right language can be a challenge, but there are some factors you should consider to make the best decision for you.
First, you should consider why you want to learn a new language. Do you want to learn the basics of a language for a holiday or business trip? Or do you plan to move to another country and live there for a longer period of time? Your motive for learning a new language will probably have a big influence on which language you choose.
Another factor to consider is your learning style. Some people learn more effectively if they focus on the language they want to speak. Others, however, benefit more from learning two or more languages at the same time. If you are not sure which learning style is best for you, you can take tests online or talk to friends and acquaintances about their experiences.
Another important aspect in choosing the right language is your budget. Some languages are more expensive than others and may require more time and effort to learn. Before you decide on a particular language, you should therefore consider whether you are prepared to spend the necessary time and effort on it.
So, to sum up, there is no right or wrong decision regarding the choice of the right language. In the end, it comes down to what is best for you personally and what factors are most important to you.
How can I motivate myself to learn a language?

Learning languages is a big challenge, but there are some things you can do to motivate yourself. First of all, be clear about why you want to learn a language. Maybe you want to travel or live in another country for work? Or maybe you have friends or family who live in another country and you would like to communicate with them? If you know why you want to learn a language, it will be easier for you to motivate yourself.
Another important step is to set realistic goals. For example, if you have never learned a language before, it is unrealistic to become fluent within a month. Instead, set smaller goals, such as learning a certain word or phrase per day. This way you won't get discouraged and can easily measure your progress.
It is also important that you practise regularly. If you only do something once in a while, you won't make much progress. Instead, try to spend some time learning every day. This way, you will find it easier to learn the language and motivate yourself.
Last but not least, you should also consider whether you want to take courses or teach yourself. Both have advantages and disadvantages and depend on your learning style. If you want to take courses, there are many options online and offline. Offline courses usually take place at language schools and can be relatively expensive. Online courses are usually cheaper and have the advantage that you can take them flexibly from anywhere. If you choose self-study, there are also many different options and resources on the internet. Remember: It is important that you choose a method that you feel comfortable with and that will help you achieve your objective.